WeMakeFilms International Film Festival Audience screening
December 5
@
7:45 pm
–
10:00 pm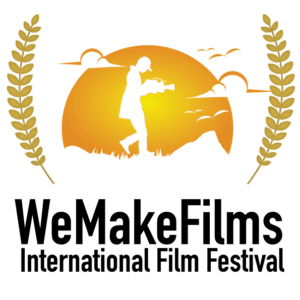 Join us on December 5th, 2023, for an exclusive event at Sutton Filmmakers Club!
WeMakeFilms International Film Festival – A Night of Cinematic Excellence
As hosts of the WeMakeFilms International Film Festival, we are thrilled to present a private screening of the festival's finest films. This is your chance to immerse yourself in a diverse selection of captivating movies from around the world.
Private Screening and Audience Award Voting
As our valued members and guests, you'll have the exclusive privilege of watching these outstanding films in a private setting. After each screening, you can cast your vote for the Audience Award, helping to recognise the films that resonate most with you.
A Variety of Films Await You
Our carefully curated lineup promises something for everyone. Get a taste of what's in store by checking out the captivating trailers from the films we'll be featuring:
Trailers coming soon
Be a Part of the Decision-Making Process
Your votes will determine the Audience Award winners in their respective categories. This is your opportunity to make your voice heard and support the filmmakers whose work touched your heart.
Save the Date
Mark your calendar for December 5th, 2023, and plan to join us for a night of cinematic discovery, community, and the celebration of international filmmaking. Stay tuned for more details about the festival lineup, special guests, and ticket information.
Let's come together to celebrate the art of storytelling through film. Your presence and participation will make this event truly extraordinary.
Trailers coming soon