Here is just a small collection of the dozens of short films that have been created by the members of Sutton Filmmakers Club and they are examples of short film making done by the club over the years.
There are many more that are currently doing the rounds at film festivals. It's not just shorts that SFM get involved with over the years the members have made some feature films as well.
You can see the projects we have in production HERE.
Short Films – Completed Projects
Night Fears – Directed by Adrian Dean
A man gets a lesson in the uses of white powder on his laundry trip.
Release Date 20/12/2023
Currently in Festival Run. Premiere soon.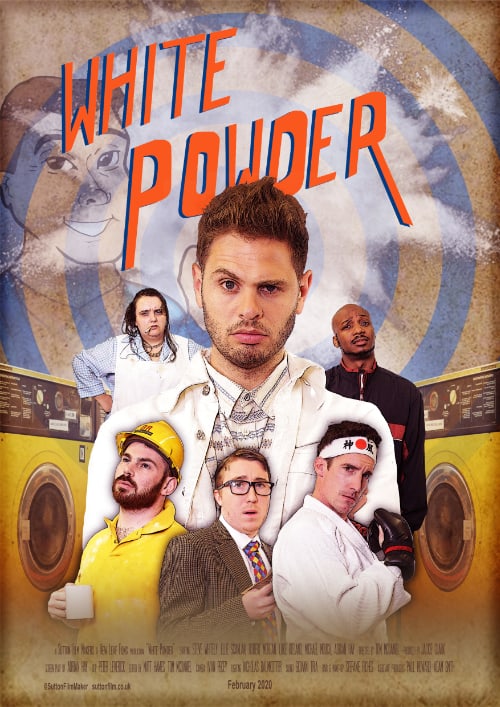 White Powder – Directed by Tom McDaniel
A man gets a lesson in the uses of white powder on his laundry trip.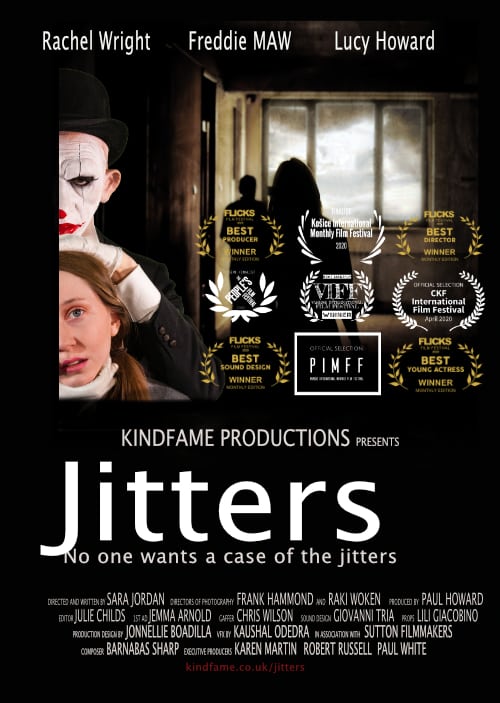 Jitters – Directed by Sara Jordan
In childhood, a girl manifests her anxiety in the form of an unwanted imaginary friend. Will she be able to rid herself of this oppressive presence as an adult?
This film was made with lots of help from Sutton Filmmakers members and equipment.
Knock Knock – Directed by Sean Phelan
A short experimental film used to explore and train members to look at making a film from the perspective of being under a table. And to make it in one short evening session.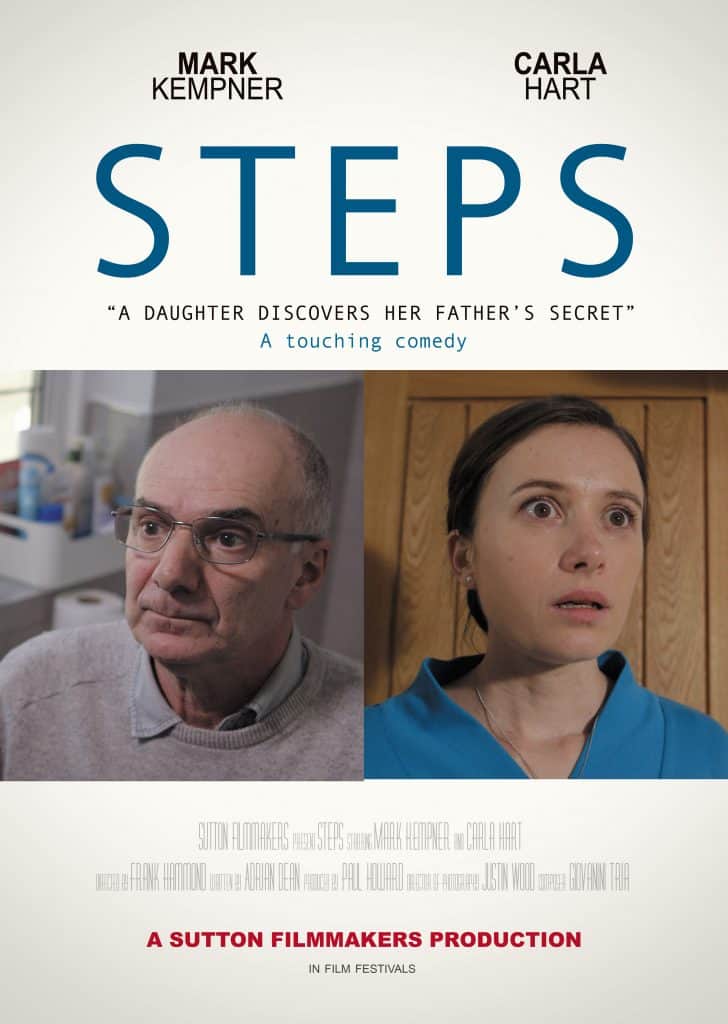 An eccentric father goes on the run after his son installs a mysterious app on his phone.
A fine example of how the club fosters short film making. This was directed by a club member who was just 19 years old.
Dead to the world is a dark comedy that revolves around the bitter but pragmatic relationship of two 30 something house mates. Their shared personal taste in the use of nameless sex partners takes them on a journey of lies, deceit and breaking the Law.
---
Driller Killer By Nick & Luke Baumkotter
"Driller Killer" was short listed to go into the cinema but did not make the final cut to the silver screen.
Following on from this success the film has gone on to be officially selected to The London monthly FF, UK Screen One IFF, Grindhouse Planet FF, Comicpalooza FF, Jim Thorp IFF, Screened at Tulsa Overground FF and won Barcelona Planet FF "Best Trailer".
Hold onto your seat!
---
It Takes Two – A Club Challenge
Challenge to Make a film in about an hour. Left club at 7.50 pm and back by 9.00 for tea. Edit separate.
When a woman finds a child's jumper and lunch box in the park she sets out to find the answer but what she finds is something else…
---
Helen works at an undertakers, she is a make up artist and stylist to the dead. As of late Helen has developed a dark desire.
The urge to act upon this desire is one she can no longer resist. Helen starts to advertise for a new assistant, however is she looking for an assistant or a blank canvas on which to create her next master peace.
---
Marshmallows by Aidan Rich
---
Silent Film by Michael Franklin
---
Boot by Bruce Whitehall
An impromptu boot sale in a suburban street seems harmless enough but hides a more sinister purpose in the hands of a tech-savvy salesman.
---
Beast in a Briefcase By Luke Baumkotter
I am Luke Baumkotter age 13 when I made "Beast in a Briefcase" A dramatic malevolent chase film, with my friend Tom Gill in the summer holidays whilst out cycling with our rotter-man dog Skyler.
The first film festival I entered it into won "Best Film" IAC south east under 18, Best Shorts competition Award of Recognition: Young Filmmaker – 17, Double awards for best film under 18 & "Film of the Year" at Sutton the Film 2017, Honorable Mention at the London X4 SSF festival and semi-finalists at Hollywood screenings FF & Los Angeles Cinefest FF.
Recently I won the double awards at "Sutton the Movie" competition by arts network Sutton in London. The awards where "Best film" under 18 category and "Film of the Year" presented by the Mayor.
---
6th Sense by Andy Lear
A unscrupulous scientists searches for paranormal activity with judicious use of electricity. However, things don't go well.
---
Coin Toss By Nick & Luke Baumkotter
Bullied teenager finds out his older sister's dark secret!

---
Dear Hazel By Al Grandy
A film by Al Grandy, filmed by Sutton FilmMakers in 2011

---
Xmas Robot By Bruce Whitehall
A housebound pensioner faces a lonely Christmas until an argumentative guest arrives down the chimney.