Making non-fiction films can be a challenging but rewarding experience. Unlike fictional films, non-fiction films aim to document and convey real-life events, people, and situations. This means that the filmmaker needs to be able to accurately represent their subject matter while also telling a compelling story.
Choosing a subject when making non-fiction films
One of the first steps in making a non-fiction film is choosing a subject matter that will resonate with audiences. This might involve researching potential topics, interviewing experts, and conducting surveys to gauge public interest.
Once a subject has been chosen, the filmmaker will need to gather information and materials to create the film. This may involve conducting interviews with key figures, researching historical documents, or capturing footage of real-life events.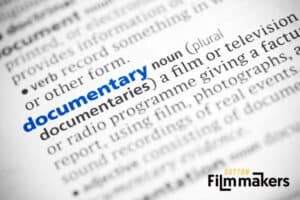 One of the challenges of making non-fiction films is maintaining objectivity and accuracy. The filmmaker must strive to represent their subject matter fairly and accurately, without letting personal biases or opinions cloud their judgment.
In addition to accuracy, non-fiction films must also be engaging and well-crafted. This may involve using creative visual and audio techniques to enhance the storytelling or structuring the film in a way that builds suspense and maintains audience interest.
Post-production is also an important phase in making non-fiction films. This involves editing the footage, selecting the most compelling segments, and incorporating special effects or other visual elements as needed. The filmmaker may also need to add voiceovers, music, or other audio components to enhance the overall impact of the film.
Ultimately, making non-fiction films requires a combination of technical skills, creative vision, and a deep understanding of the subject matter. With the right approach and a commitment to accuracy and storytelling, non-fiction films can be powerful and impactful tools for educating, inspiring, and entertaining audiences.
Non fiction films examples
The Hamptons
A documentary-style promotional video filmed and edited by the members of Sutton Filmmakers Club on Behalf of Sutton Council.
---
The Real Olympic Relay 2012
This is a short film following some of the real relay runners of the Olympic torch, this relay follows the route of the official relay but is passed to runners who carry the torch for at least 10 miles each.
---
Nonsuch Park By Aidan Rich
A moment in time.
A short film made for a one-night challenge shot in 30 minutes in Nonsuch Park, Cheam
---
---
The Daisy Field
A snapshot in time of the Reigate Avenue Recreation Ground What Next for the Daisy Field?
---