Music Videos filmed by Sutton Filmmakers. Enjoy the variety and the different styles.
When Sutton Filmmakers set out to film music videos, we consider several important factors. First and foremost, the club want to know what the artist/group want from a music video. We need to get a sense of what and what works well visually.
Music videos – The production process
Once we have a style, we can begin planning the production process. This typically involves brainstorming ideas for the video and creating storyboards to map out the scenes and shots needed to bring the concept to life.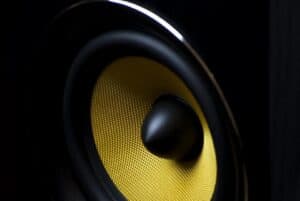 When it comes to actually filming the music video, we work out what we need to shoot it. I.e. locations, cameras, lighting equipment, and sound equipment, as well as any props or costumes needed for the video.
One important aspect of filming music videos is capturing the energy and emotion of the song. This may involve coordinating the movements of performers or actors with the rhythm and tempo of the music, as well as using visual effects and editing techniques to create a sense of dynamic movement and pacing.
After filming the music video is complete, we will need to edit the footage to create the final music video. This may involve adding special effects or colour grading to enhance the visual quality of the video, as well as synchronizing the audio with the footage to ensure that the music is perfectly aligned with the visuals.
Overall, filming music videos can be a fun and creative project for the club, and can provide a unique opportunity to explore the intersection of music and film. With careful planning and attention to detail, the club can produce high-quality music videos that are both visually engaging and emotionally resonant.
---
3 AM Nick Tann by Jackie Clark
Music video for the title track of my album 3AM. Visit http://nicktann.co.uk for more details .
---
---