Providing effective solutions for Video and filmmaking services
For Charities, Non-profits, Community and Arts Groups.
Sutton Filmmakers is a non-profit organisation that has been providing video and filmmaking services to charities, non-profit organisations, and local community groups for over 20 years. It is run by the members, for the members and to support the local community. Many of our professional and experienced filmmakers donate their valuable time to us for that reason.
We are a member of Arts Network Sutton and look forward to collaborating with new and upcoming projects within the community.
We are a not-for-profit organisation
Many industry professionals within our ranks

We have previously provided filmmaking services for the following groups:
Sutton Council
The Sutton Carers Centre
Sutton Children Carers
The Samaritans
Local Mencap
Various Local Choirs and Bands
Hyperactive Childrens Support Group
The Imagine Arts Festival
Charles Cryer Theatre/Arts Centre
Sutton Housing Association
Sutton Womens Writers Network
Black History Week
Minorities Ethnic Employees Association
St.Raphaels Hospice
Round Table Wallington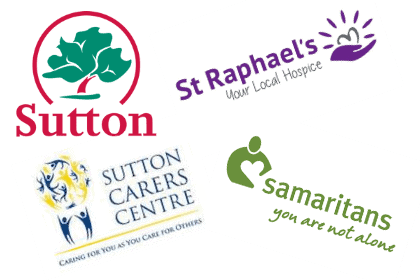 "Our mission is to support community groups where possible"
We have promoted Mental Health as well as initiatives by Sutton's youth that have benefitted the community. This has ranged from tree planting to productions that covered 'assessment of Learning in Sutton schools.
Our mission is to support community groups where possible by providing them with high-quality video content to help them spread their message and achieve their goals. Whether you need an advertisement, informational video, or simply an awareness film, we have the expertise and experience to help you achieve your goals through our filmmaking services.

At Sutton Filmmakers, we understand the importance of video content in today's world, and we are committed to making it accessible to those who need it most.
The Cost?
The only cost to you would be the equipment rental charges, out-of-pocket expenses, and a minimal and agreed contribution that goes towards replacing equipment. You do not pay for the Labour and expertise of the Camera person, Sound and lighting engineers, editors and all others involved down to the runners. This contribution varies considerably on the work and number of people involved. It is how we fund the club. No monies are paid to our members. It is our policy not to undercut commercial filmmakers but to assist those groups whose budgets cannot quite reach commercial rates.
If a particular skill or creation is required that we would need to outsource, then a cost would be required to cover this. Special effects etc, aerial photography, and animation would be chargeable at cost.
We keep kit and personnel to a minimum to ensure that our filmmaking services are affordable for everyone. We provide an editing service. We can deliver online, on a hard drive or even on DVD.
Our team of experienced filmmakers and video professionals has a wealth of experience in creating engaging and impactful video content. We take the time to understand your goals and objectives, and we work with you to develop a concept and script that will bring your message to life. We use state-of-the-art equipment and techniques to ensure that the final product is of the highest quality, and we work with you every step of the way to ensure that you are happy with the end result.
In addition to our filmmaking services, we also offer advice and support to those who are looking to create their own videos. Whether you are a beginner or an experienced filmmaker, our team can help you with everything from choosing the right format to filming and editing your content. We are passionate about film and video, and we are always happy to share our knowledge and expertise with others. ( we can also assist in advising, mentoring and training an individual or an in-house team of filmmakers).
At Sutton Filmmakers, we believe that everyone deserves access to high-quality video and filmmaking services, and we are proud to be making a difference in our community by helping charities, non-profit organisations, and local community groups to achieve their goals. If you are looking for professional, high-quality video and film creation services, contact us today to see how we can help you.