How to produce a short film
So how do you produce a short film?
In large-scale movies, the producer is the overall decision maker. They decide on the budget, option scripts and source financing from investors, studios and distributors. On low-budget films, the producer still makes decisions but is also required to be a good project manager – a multi-tasker and jack of all trades who can get things done!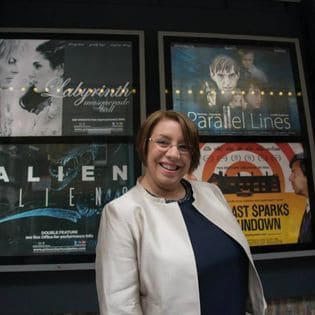 In this hands-on workshop, we will analyse short scripts, deciding on the cast, crew, prop, wardrobe, location and post-production requirements. We will prioritise tasks in order to produce a budget proposal and create a scheduling 'to-do' list. 
This practical workshop will equip you with the skills needed to successfully take a short film from script to screen with help from SFM.
So you want to produce a short film?
Producing an indie short film can be a challenging yet rewarding experience. With a virtually nonexistent budget, it is essential to plan every aspect of the production carefully. Here are some key things to consider when producing an indie short film.
Script: Start with a great script. It is the foundation of any good film. Ensure that the story is compelling, the characters are well-developed, and the dialogue is natural. If possible, get feedback from other filmmakers and scriptwriters to refine your story.
Crew: You will need a dedicated and experienced crew to help bring your vision to life. Put a call out to other members. If you've contributed to other club projects or members needing help you'll find lots of people will be willing to help you.
Equipment: Equipment costs can add up quickly, so it's essential to prioritize your needs. You will need a camera, sound equipment, and lighting equipment. This is where being a member of Sutton Filmmakers can help you. We have virtually all the equipment you will need to make a high-quality film.
Locations: If you want to produce a short film you'll need to scout locations in advance to avoid any last-minute issues. Be aware of any permissions you may need to obtain and try to keep the number of locations to a minimum.
Casting: Casting is crucial to the success of your film. Consider holding open auditions or reaching out to local theatre groups. It's also essential to ensure that your actors are comfortable with the material and are a good fit for their roles.
Production Schedule: Plan out your production schedule in advance. It's best to shoot in a single block of time to minimise costs. Consider breaking down your script and prioritising the most important scenes.
Post-Production: Post-production is just as important as production. Ensure that you have access to a computer with editing software, sound editing software, and colour grading software. If possible, reach out to other members that might be able to offer assistance.
Producing an indie short film can be a challenging yet rewarding experience. With careful planning and dedication, you can create a compelling story on a shoestring budget. Remember to prioritise your needs, focus on the story, and surround yourself with a talented and dedicated crew.
The nuts and bolts
Led by Jackie Clarke
May 17
@
7:45 pm
–
10:00 pm
£5
for members £8 for non members