Pitching to direct the next club short film projects
Help to decide which prospective Director's ideas convince you that they will make some movie magic!
May 3
@
7:45 pm
–
10:00 pm
Get ready for an exciting evening of creativity, collaboration, and inspiration with Sutton Filmmakers! In this event, The prospective directors will be pitching to direct for not one, but two new club film projects – What's for Dinner and Fragile.
Pitching to direct – Showing their ideas
So far 4 prospective Directors have put themselves forward to direct the projects and they will be pitching to direct the film their way and showing you their vision for the film, and how they are going to take the scripts and make a film everyone can enjoy. There is still time to apply, simply go here (where you can download and read the scripts) and complete the form. You can also use that page to apply for other key roles.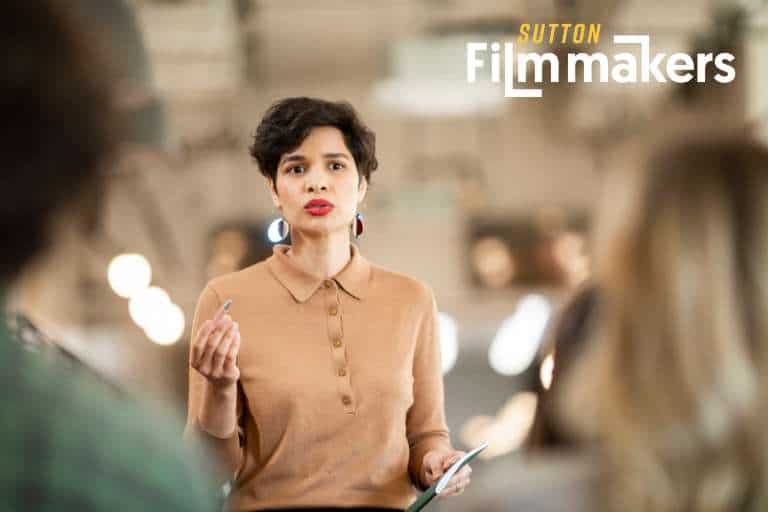 In this meeting, you will be voting to select a director for each film. We're looking for bold, innovative, and passionate directors who are ready to take on a new challenge and push the boundaries of creativity. So come on down, and you can help to decide which director's ideas convince you that they will make some movie magic!
Part 2 – Camera Off
In the second section, we'll be holding a "Camera off" to compare the Canon C300 mkII, Canon C200, and Blackmagic 4k, and possibly 6k. The club has some funds available to purchase a new camera, and we want to make sure we buy the right one for us. This is a great chance to compare the pros and cons of each camera and get some hands-on experience with them.
As always, our club evening will be a fun, friendly, and supportive environment where you can network, socialise, and learn from other filmmakers. You'll have access to top-of-the-line equipment, expert guidance from our experienced mentors, and the opportunity to collaborate with other like-minded individuals who share your passion for filmmaking.
So mark your calendars, gather your friends, and get ready to listen to the prospective Directors pitch their hearts out – because this is an evening you won't want to miss! See you there!
£5
for members £8 for non members