Creative writing for Horror – Do's and don'ts
Led by Richard Rowntree
June 21
@
7:45 pm
–
10:00 pm
Join us for a workshop on "How to Write a Horror Short Film Script" with special guest speaker, Richard Rowntree – a legend in the Indie UK horror scene. In this workshop, you will learn how to approach writing a horror script, what to include, and what to omit to make it truly suspenseful and fear-inducing.
The workshop will start with an introduction by Richard Rowntree, who will share his experience and insights on the horror genre. He will discuss the importance of building tension and suspense, creating believable characters, and exploring the darker aspects of human nature in a horror story.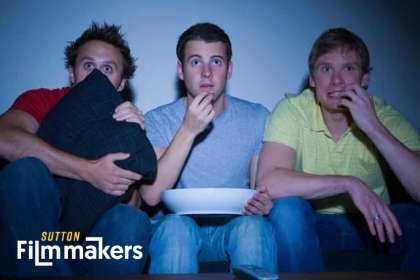 Next, we will delve into the process of writing a horror script. You will learn how to come up with a gripping premise, create tension through visual storytelling, and build suspense through pacing and structure. You will also discover how to use music, sound effects, and cinematography to enhance the horror elements of your story.
We will also touch on the dos and don'ts of writing a horror script, discussing common pitfalls and how to avoid them. You will learn how to craft jump scares, create suspenseful set pieces, and incorporate elements of the supernatural into your story.
Throughout the workshop, you will have the opportunity to ask questions, receive feedback on your work, and connect with other aspiring filmmakers. Whether you're a beginner or an experienced writer, this workshop will provide you with the tools and knowledge you need to take your horror writing to the next level.
So come along, learn from the master, and unleash your inner horror writer! Spaces are limited, so don't miss out on this opportunity to learn from Richard Rowntree and take your horror writing to the next level.
About Richard Rowntree
A graduate of the University of Kent at Canterbury, he started work as an assistant to a top Post Production Consultant on films including "28 Days Later", "The Descent" & "Sunshine".
In 2006, he moved into production on low-to-medium budget features, living and working all around the world (London, Rotterdam, Cannes, Toronto, Las Vegas and Los Angeles), and completed work on a number of festival award-winning features, including several as an associate producer.
In 2010, he moved into the world of the art department and has since completed work on a large number of TV, Commercial and Film projects as an HOD Greensman – working with Academy Award-winning Production Designers from around the world.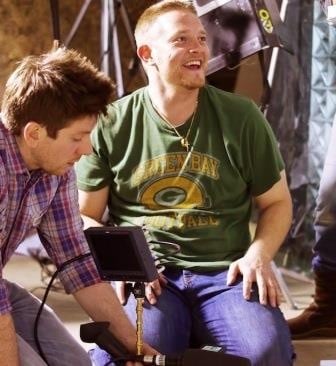 Since 2014, he has written, produced and directed 10 award-winning short films and 3 features which have screened at festivals around the world and been distributed in N America and Europe. He formed Ash Mountain Films in 2016 alongside his regular collaborators, as a filmmaking collective with a strong focus on including social commentary in their films. With a penchant for the horror-thriller and sci-fi genres, they have several features and shorts in development.
£5
for members £8 for non members