Casting Night – Auditions
August 16
@
7:45 pm
–
10:00 pm
Session led by Adrian Hay
Get ready to unleash your inner superstar! It's time to grab the spotlight and join us for an unforgettable film club night on the 16th of August 2023.
We have some exciting news to share: not one, not two, but three club films are in pre-production! And guess what? We need YOU, the talented and charismatic individuals, to bring these stories to life. This is your golden opportunity to audition for captivating roles and become an integral part of our filmmaking family.
Calling all budding actors! Join us for our highly anticipated Open Auditions Casting Night. Whether you're a seasoned thespian or new to the stage, we welcome all who are eager to showcase their talents. It's your chance to shine and show us your acting chops.
Casting night could be your night.
Imagine the thrill of delivering heartfelt monologues, nailing comedic timing, or embodying characters that captivate audiences. This is your chance to make your mark in the world of cinema. Who knows? You might just become the talk of the town!
But wait, there's even more excitement in store on our casting night. Even if acting isn't your calling, we invite you to be part of the magic. Witness the auditions unfold and cheer on your fellow film enthusiasts as they bring characters to life. It promises to be an evening filled with laughter, drama, and unforgettable moments.
So mark your calendars, prepare your best audition pieces, and get ready for a night of auditions that will leave you inspired and entertained. Whether you're seeking stardom or simply want to immerse yourself in the world of filmmaking, this film club night is not to be missed.
These are the roles we are looking for :-
Film – The Last Slice
Jesse, Melissa and bob actors 2 guys and 1 girl all with a playing age of 22-30.
Film – What's for Dinner
Ted and Peggy – 1 guy and 1 woman with a playing age of 30 – 45
ELIZA – 1 young girl with a playing age of 8-9 but actual age of older maybe 10-12
Film – Fragile
2 Actors required – Tom and Lucy – both with a playing age of 30 something.
Please feel free to tell your acting friends that might like to apply.
As you know the budget for these films will be tiny as we are non-for-profit but we will pay expenses.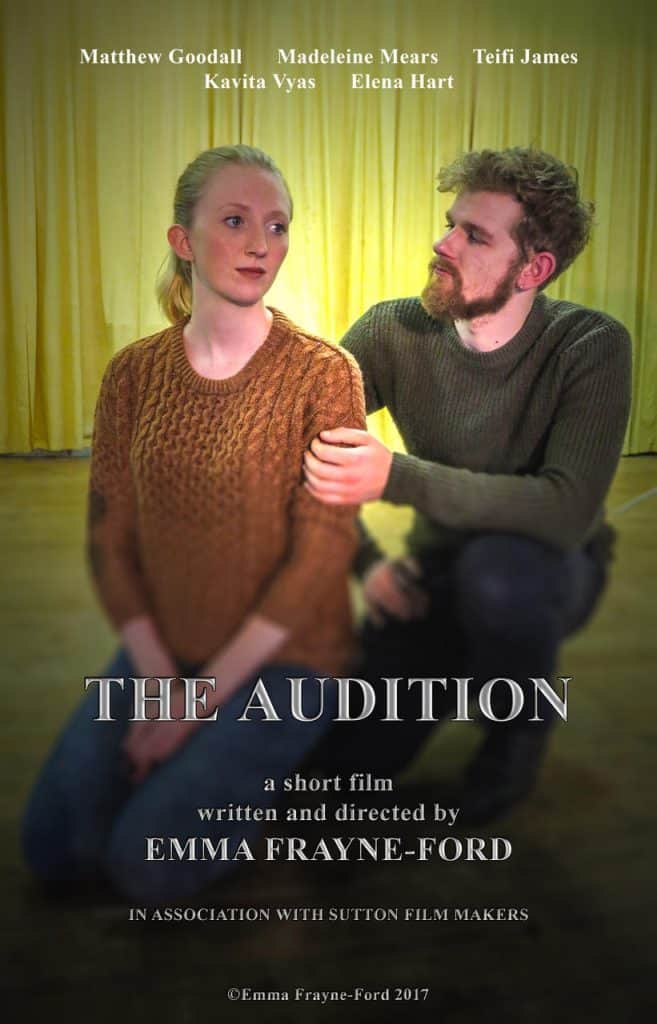 Remember, the stage is set, the lights are dimmed, and the spotlight awaits. Join us on the 16th of August and let's make cinematic dreams come true!
Non-members welcome
Apply for an audition slot here
£5
for members £8 for non-members (first two nights free as our guests)