Workshop – Live (Multi-camera) Performance Filming!
Presented by Peter Leverick and Paul Howard
20 February, 2024
@
7:45 pm
–
10:15 pm
We hope this message finds you well and brimming with enthusiasm for our upcoming club meeting. It promises to be an exciting and educational event that you won't want to miss.

After the filming we recently did on the Epsom Male Voice Choir it became apparent that we need to show as many members as possible the specific techniques needed to film a multi-camera event because the camera work is far more disciplined.
At this meeting, we're diving into the captivating world of live performance filming. Whether you're an experienced camera operator or just starting your journey in cinematography, this session is tailored to enhance your skills and knowledge of Multi-camera operation.
Virtual Training Environment: We're taking a unique approach to training by creating a virtual performance in our club hall. This virtual environment will serve as our canvas for learning, allowing us to practice and refine our camera operation techniques.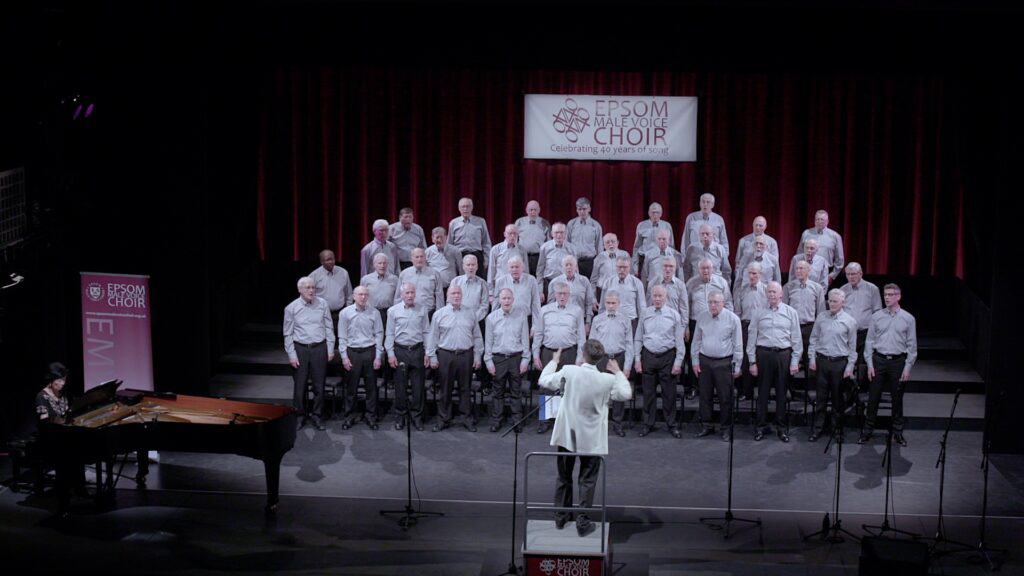 What to Expect:
Framing the Shots: Learn the art of framing the perfect shot to capture the essence of a live choir performance. From close-ups to wide angles, we'll explore various framing options.
Camera Movement: Discover when and how to move the camera during a live musical performance to infuse dynamism and energy into your shots. We'll practice techniques for smooth and compelling camera movements.
Technical Insights: Gain insights into the technical aspects of live event filming, including camera settings, lighting considerations, and audio synchronisation.
Why You Should Attend:
Skill Enhancement: Whether you're an aspiring filmmaker or a seasoned pro, this training will sharpen your camera operation skills.
Networking: Connect with fellow members who share your passion for cinematography and live event filming.
Real-World Application: The skills you acquire can be applied to future projects, including live choir performances and other events.
Let's come together, learn, and grow as filmmakers. We look forward to seeing you at this enlightening meeting.
£5
for members £8 for non members (first two meets FREE)