Your favourite movie scene
What does it mean to you?
February 1
@
7:45 pm
–
10:00 pm
Attention all members and visitors! In this week's meeting on Wednesday, we will be discussing the technical elements and emotional impact of your favourite scene from a film.
Join us so we delve into the art of filmmaking and explore the scenes that have left a lasting impression on you. Whether it's a dramatic moment, a comedic scene, or an action-packed sequence, we want to hear what you love about it and why.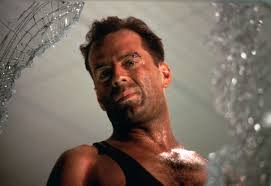 During the meeting, you will have the opportunity to show a scene from a film of your choice (providing we can get a clip) and share your thoughts on the technical elements that make it stand out, such as camera angles, lighting, sound design, and special effects. We will also delve into the emotional impact of the scene and what makes it so powerful and memorable.
This is a great opportunity to share your passion for a film and learn from others. We welcome you to join us and share your thoughts and insights.
So if you can find a clip of your favourite scene send it to me using wetransfer.com to secretary@suttonfilm.co.uk. If not tell me by replying to this email and we will try to find it for you. Tell us the name of the film and describe in detail what scene you want. Ideally, around what time in the film it occurs. Then we can show it and discuss the technical elements and emotional impact that make it, in your opinion a standout moment in film history. I look forward to hearing from you and seeing you at the meeting!
So don't think, just act and tell us what scene you want so we can all have a good night on Wednesday.