Pre AGM meeting
Have your say – club members only
March 8
@
8:00 pm
–
10:00 pm
It's time to stand up and be counted
It's time to join the conversation and shape the future of our club. The pre-AGM meeting is taking place on the 8th of March, and it's an opportunity for us to discuss and make decisions on how the club moves forward. We want to encourage all members to take an active role in shaping the future of our club, and to do this, we need to change our club constitution to reflect the changes that we, as members, want to see.
At this pre-AGM meeting, we will be discussing the future direction of our club, and we need your input and ideas. This is your chance to have a say in what you want the club to look like and what direction you want it to go in. We encourage all members to attend and join the conversation.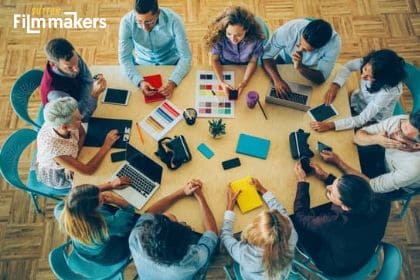 In addition to the pre-AGM meeting, we are also seeking members to put themselves forward for the following roles: Treasurer, Social Media Controller, and Meeting and Workshop Planner. If you're passionate about the club and want to take a more active role, this is your chance to make a difference.
Don't miss this opportunity to shape the future of the Sutton Filmmakers club. Mark your calendars for the 8th of March, and join us for the pre-AGM meeting. The AGM itself will be taking place on the 29th of March, and it's essential that we have your support and participation to make it a success. See you there!
More equipment is needed…
We will also be discussing plans to invest in new equipment for the club. As the club continues to grow and evolve, it is important that we have the necessary resources to support our members and provide them with the best possible experience. By buying new equipment, we can ensure that the club remains at the forefront of filmmaking technology and provides our members with the tools they need to succeed.
The AGM is the perfect opportunity for members to share their thoughts and opinions on what equipment they would like to see the club invest in. This is your chance to have a direct impact on the future of the club and help shape its future direction. So come along to the AGM, be heard and help us build a better club for everyone!
Don't miss this important event! Your participation and involvement are vital to the success of the club. Please put the date in your diary and make sure you attend. We look forward to seeing you at the AGM!