Practical Workshop – Shooting a music video
Led by Peter Leverick & Tom McDaniel
March 2
@
7:45 pm
–
10:00 pm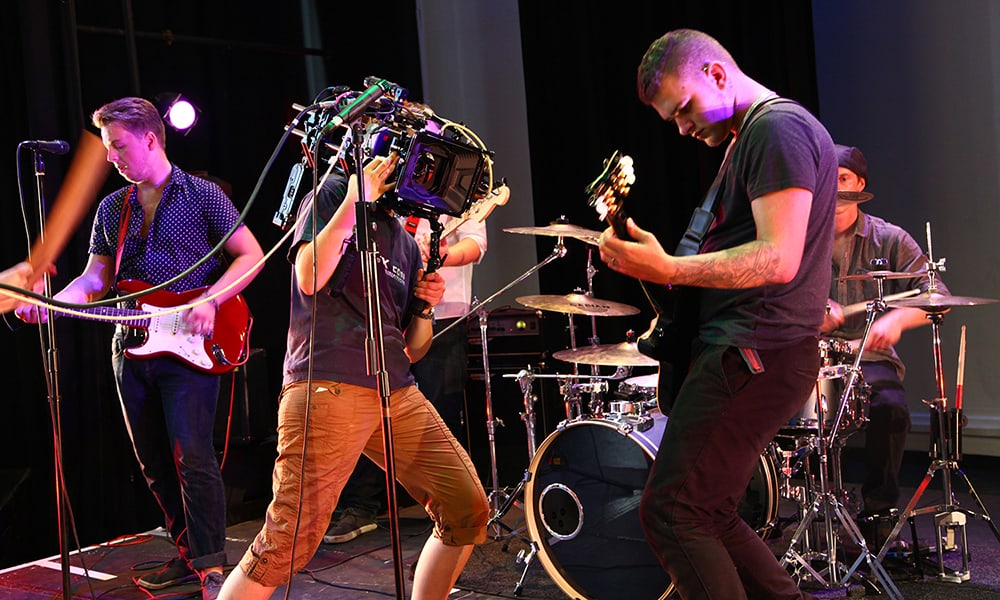 We see them all the time on TV or YouTube. Music cannot be promoted these days without the accompanying music video. In this workshop we will rig the hall as if it is a stage, preparing lights, camera, and sound.
A guest band will play one or two songs. Members are invited to pitch their own ideas for the style of the music video. At the end of the evening, a decision will be made (with input from the band) of who is to direct the video shoot.
During this hands-on practical evening, everyone is welcome to participate and improve their skills with the aim to joining the crew at the shoot.
The shoot will form the next club project and will take place 6 weeks later- most likely at a weekend in a venue in Sutton. There is an expectation that the director and producer will hold regular production meetings prior to filming.
Non-members welcome £5 for the evening (first two nights free as our guest)