Club Project Planning Evening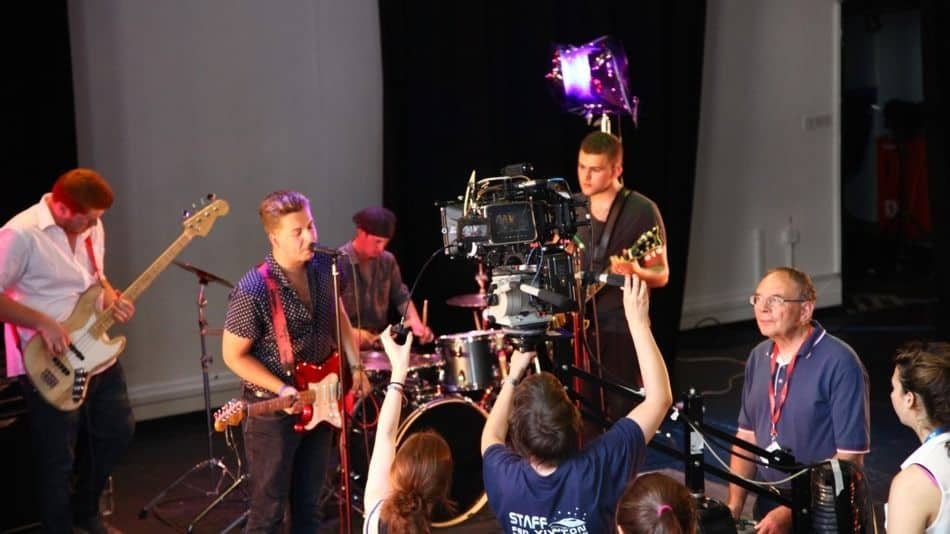 The meeting will be in two halves.
Firstly, there will be a pre-production meeting for the exciting 'So Strong' music video shoot.
This shoot is now confirmed as Saturday 18th June 2022. Location – the large Parochial Hall, Cheam.
Call time 8.30 am – 6.30 pm
The Wednesday evening meeting will be led by the video director – Sean. Sean will explain his vision for the video, equipment, props and crew he will need.
This is your chance to get involved and be part of the crew. Sean is looking for camera operators, lighting technicians, riggers, runners, a sound engineer, and sound assistant. Skilled people will be there to train and mentor you. This is an ideal opportunity to get involved, work with a professional team and learn new and exciting skills.
Those chosen/available to crew must also be available for a production meeting one week later on Wednesday 8th June in the usual hall.
This is a unique opportunity to film an excellent band, make new friends and hone your film making skills. So, lets all get involved.
The second half of the evening will be for planning of the next drama shoot. The producer of the recent winning script 'The Spa' plus the two runners up will be invited to discuss their ideas for the next club project (to be filmed two-three months after the music video). They can then recruit crew, discuss equipment, how to source cast, potential locations and other requirements for their drama shoot.
"We're a team. One person struggles, we all struggle. One person triumphs, we all triumph." – Coach Carter.
We look forward to seeing you there!