22nd January 2020 @ 7:45 pm
Film Night
We will be showing a range of films that some of the members have made, including 2 premieres and 1 test viewing.
---
WHITE POWDER – George goes to do his washing and meets some strange characters.
A light-hearted comedy, White Powder is a comedy short starring comedians on the circuit. Shot in one evening in Worcester Park.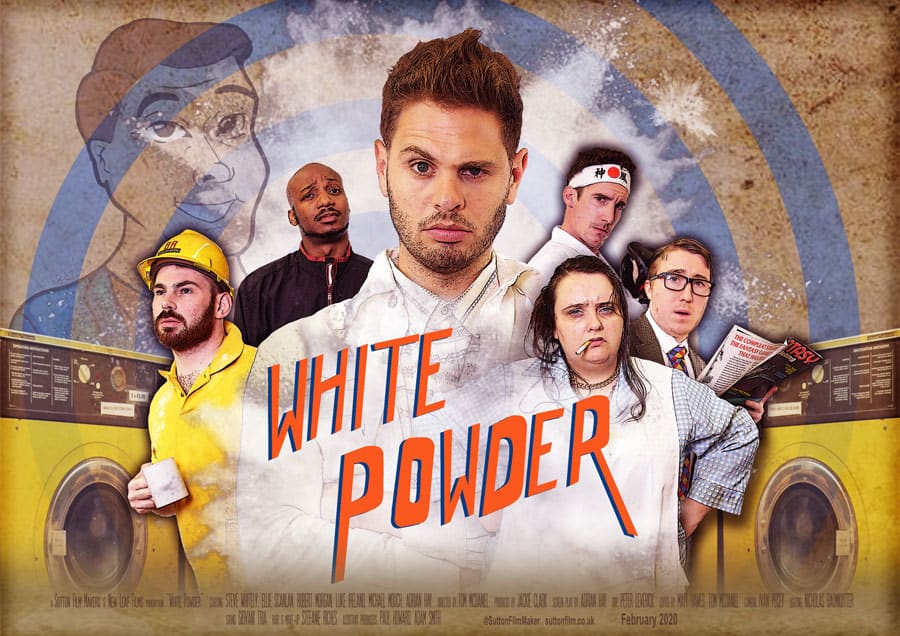 A club project that has now been released and the first official premiere is at our meet this week.
Written By Adrian Dean.
Directed & edited by Tom McDaniel.
DOP Peter Leverick.
Produced by Jackie Clark.
Music & sound by Giovanni Tria.
It was crewed entirely by club members.
---
JONATHAN COMMITS – Jonathan's life is over, until a mysterious caller brings hope.
Plot outline: Jonathan did a terrible thing when he was younger. He took a life. He went to prison, but even after he's paid his debt to society, his Mum won't forgive him; but worse than that, he won't forgive himself. He has come to a decision that he needs to even the score, a life for a life. But his plans for suicide are interrupted by an accidental stranger.
An emotional drama for further information about the film go here .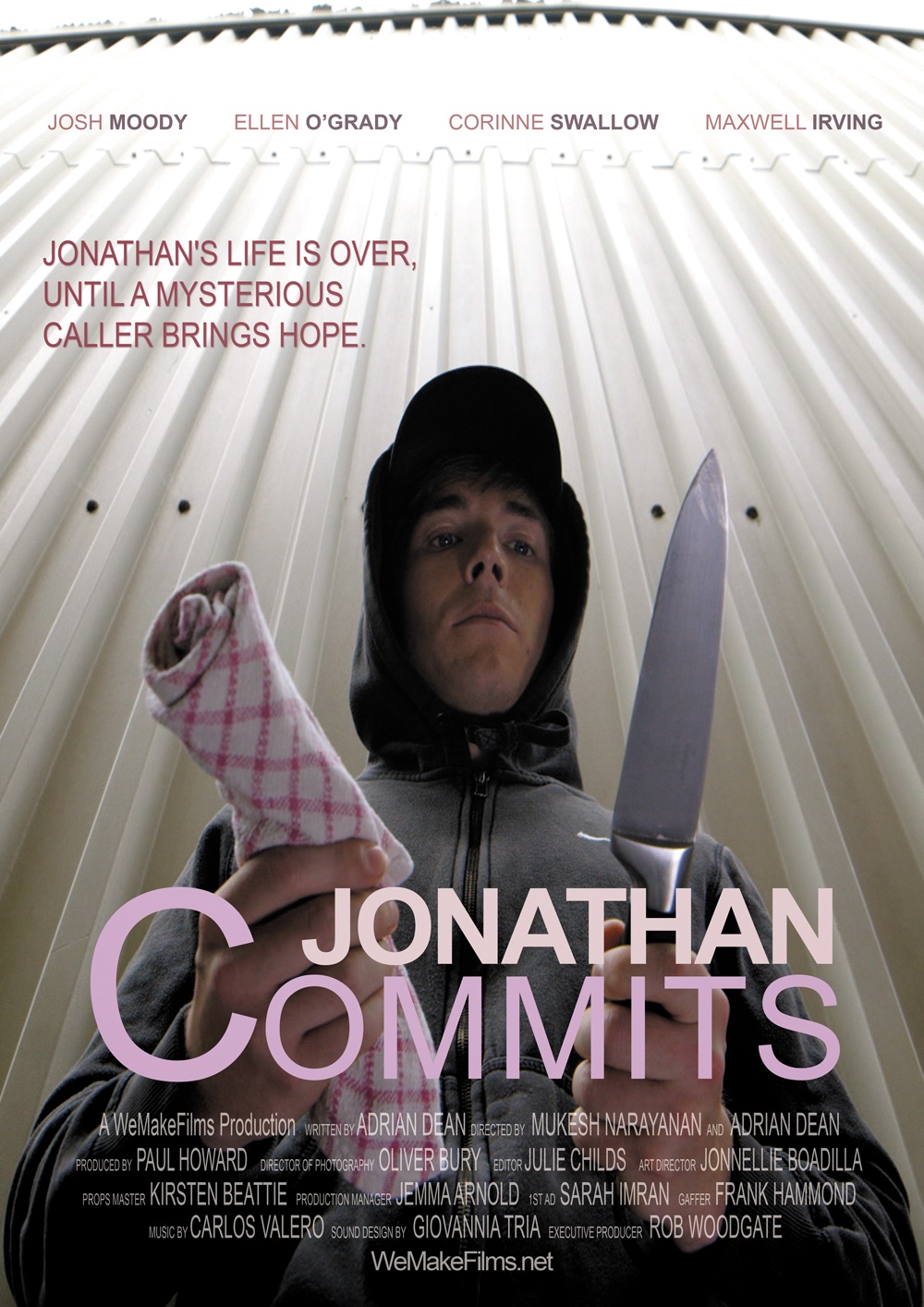 Club members involved
Written By Adrian Dean
Directed By Adrian Dean.
Gaffer Frank Hammond
Produced by Paul Howard.
Sound by Giovanni Tria.
To see the full cast and crew go here.
---
Second edit of TWO, we would like to use you as a test audience before the final edit please.
TWO – When two is just one too many.
Kira receives a birthday gift from her father, of her late Mother's necklace. However, the valuable necklace attracts some unwanted attention. When someone tries to steal the necklace, Kira shoots and kills the thief. Her boyfriend convinces her to get rid of the body, but their motivations are not aligned. 
A complicated thriller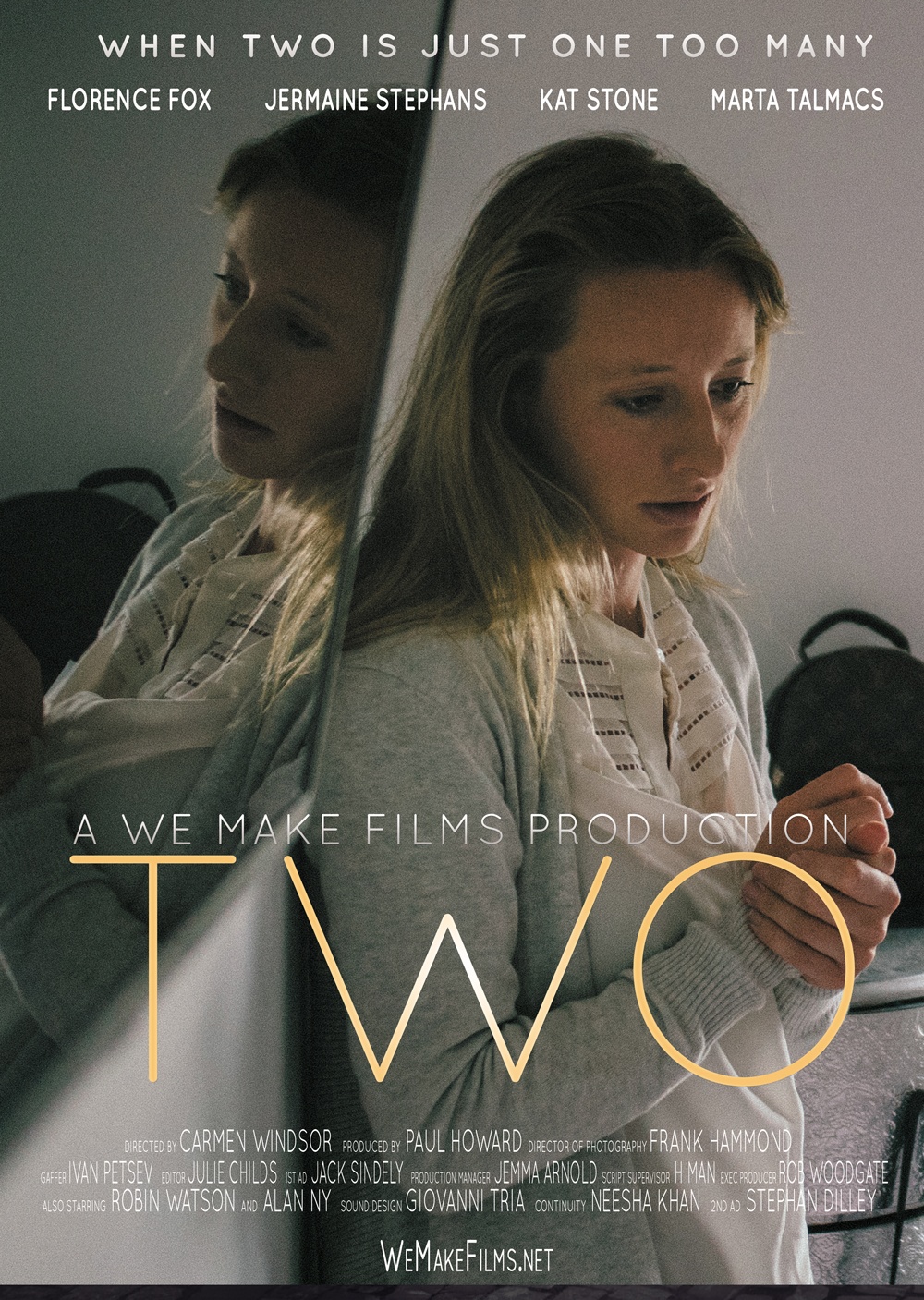 Club members involved
DOP Frank Hammond.
Gaffer Ivan Petsev.
Produced by Paul Howard.
Sound by Giovanni Tria.
Actress Marta Talmacs
---
We will also be showing some other shorts that could inspire you to make some great films.
We'd love to see your films. Have you made a film that you would like to share with the members? Let me know by replying to this email and your film could be shown on Wednesday.
---
We will also be spending an hour finding out what nights you would like over the next 3 months. So bring along some ideas and perhaps we can have more of what you want.
---
We are starting at 7:45 pm, doors open at 7:30 pm. New members welcome.