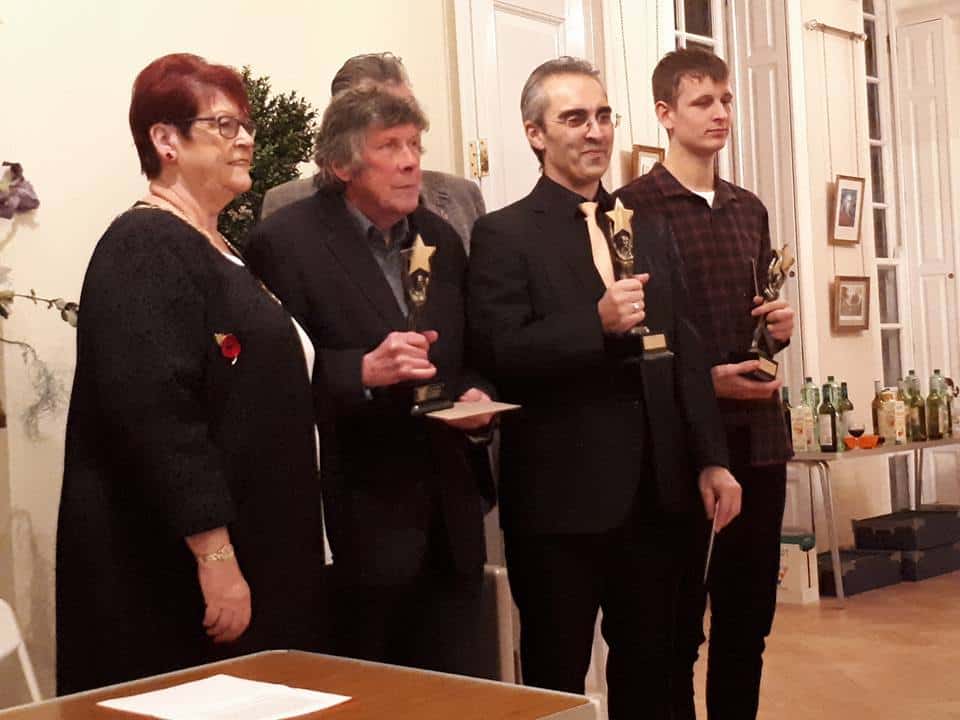 SFM swept the board at "Sutton the Movie!", a national short film competition sponsored by the London Borough of Sutton. The event's organiser, Arts Network Sutton, handed out top prizes to three very different movies created by Club members:
Luke Baumkotter won the under-18 prize and Best Film overall for his horror series "Boy in a Suitcase", which has done well in a number of competitions, both in the UK and internationally.
Michael Franklin's "Master Builder – NOT", a 3-minute comedy in silent era style, gained the prize in the 19-69 age category for its depiction of female empowerment. Larry Large, played by Franklin, taunts a young woman (Jennifer Davies) to the point where she retaliates.
"Xmas Robot", made by Bruce Whitehall, won the Senior category. A housebound pensioner, played by Harry Lynes, faces a dreary Christmas until an unexpected guest arrives down the chimney.
Arts Network Sutton aims to foster borough-wide arts and cultural initiatives, providing funding when available. Recent recipients of ANS grants include CAOS (Carshalton Artists Open Studios)and the Wallington Music Festival.